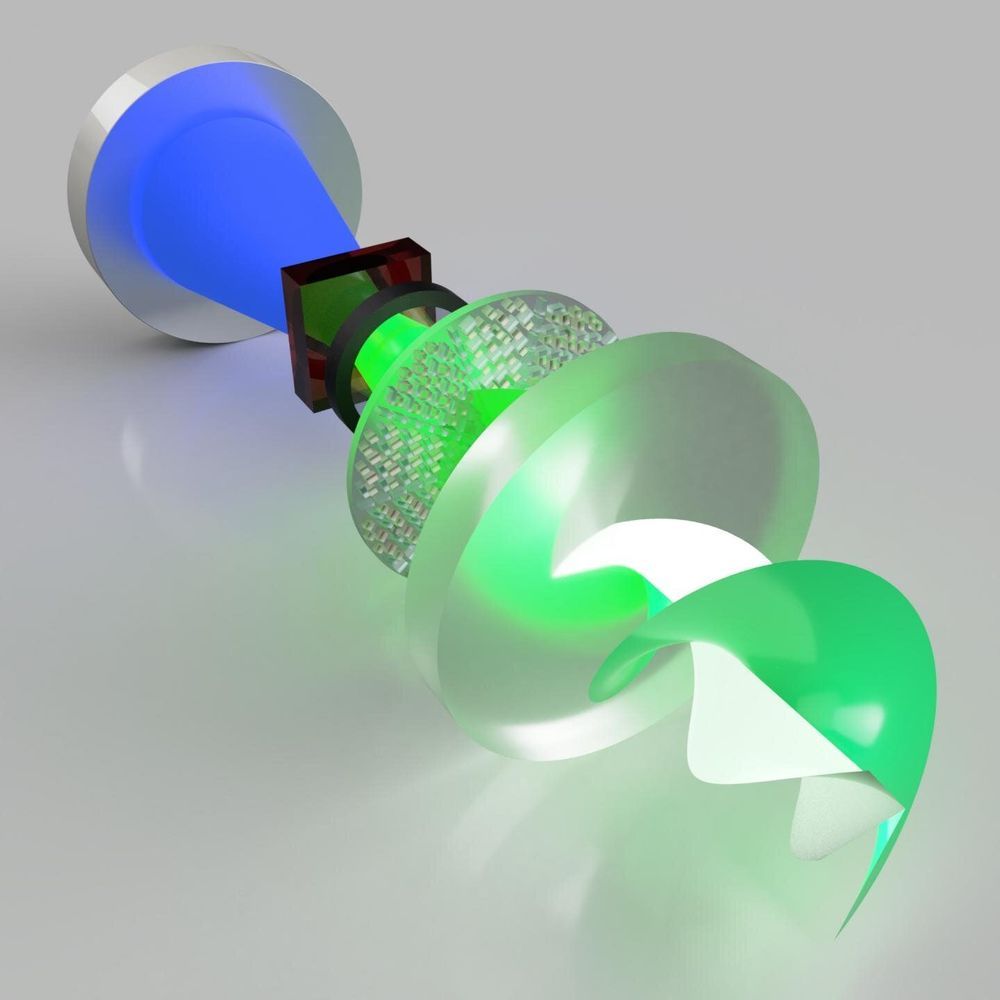 Researchers have demonstrated the world's first metasurface laser that produces "super-chiral light": light with ultra-high angular momentum. The light from this laser can be used as a type of "optical spanner" to or for encoding information in optical communications.
"Because light can carry angular momentum, it means that this can be transferred to matter. The more angular momentum light carries, the more it can transfer. So you can think of light as an 'optical spanner'," Professor Andrew Forbes from the School of Physics at the University of the Witwatersrand (Wits) in Johannesburg, South Africa, who led the research. "Instead of using a physical spanner to twist things (like screwing nuts), you can now shine light on the nut and it will tighten itself."
The new laser produces a new high purity "twisted light" not observed from lasers before, including the highest angular momentum reported from a laser. Simultaneously the researchers developed a nano-structured metasurface that has the largest phase gradient ever produced and allows for high power operation in a compact design. The implication is a world-first laser for producing exotic states of twisted structured light, on demand.