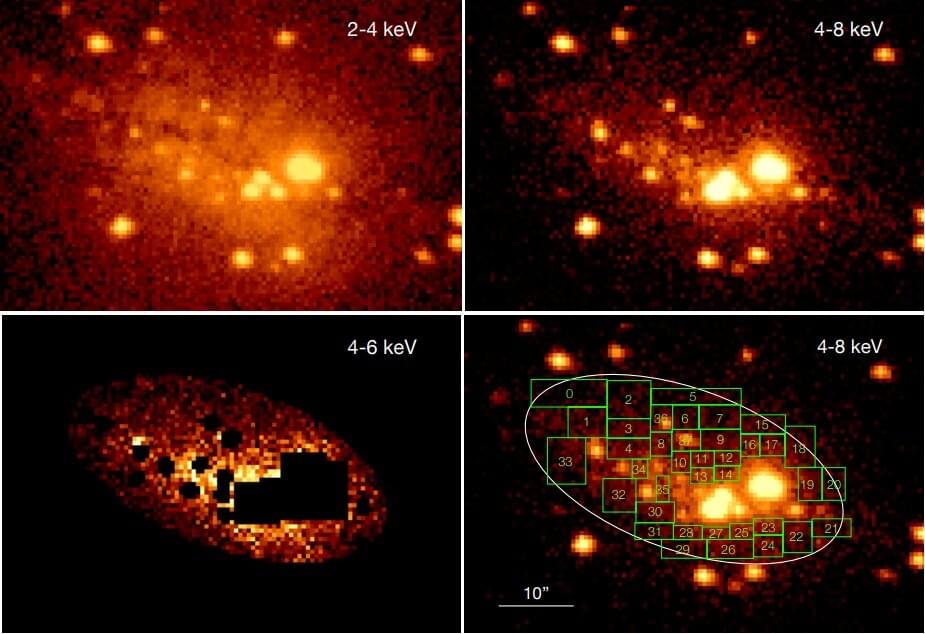 Using NASA's Chandra spacecraft, an international team of astronomers has performed X-ray observations of the Cigar Galaxy. Results of the observational campaign, presented March 16 on the pre-print repository arXiv, deliver crucial information regarding diffuse emission from this galaxy.
Discovered in 1,774, Cigar Galaxy (Messier 82, or M82) is a starburst galaxy located some 11.73 million light years away in the constellation Ursa Major. It has a size of about 40,800 light years and is one of the closest starburst galaxies to Earth.
Observations of the Cigar Galaxy have found that it experiences a large-scale galactic wind at various wavelengths, for instance, in hard X-rays above a few keV. This superwind appears to be concentrated in the galaxy's two high surface brightness regions or clumps, and is fueled by energy released by supernovae within the clumps that occur at a rate of about one every ten years. Previous Chandra studies of this galaxy have detected bright X-ray binaries that dominate the hard X-ray band and revealed that there is residual diffuse emission surrounding the starburst disk.