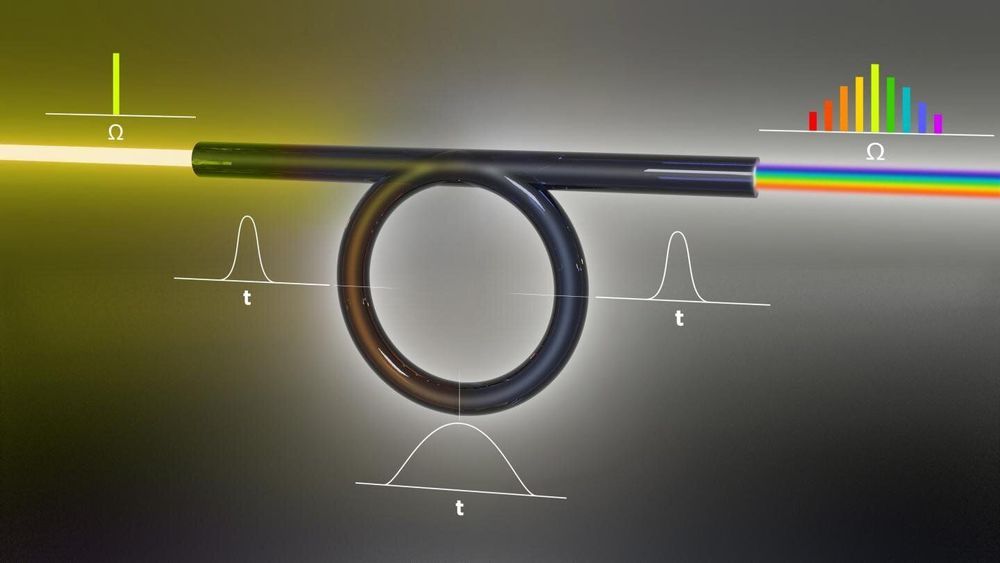 University of Rochester researchers are setting a new standard when it comes to producing ultrafast laser pulses over a broader range of wavelengths than traditional laser sources.
In work published in Physical Review Letters, William Renninger, an assistant professor of optics, along with members of his lab, describe a new device, called the "stretched-pulse soliton Kerr resonator," that enhances the performance of ultrafast laser pulses. The work has important implications for a range of engineering and biomedical applications, including spectroscopy, frequency synthesis, distance ranging, pulse generation, and others.
The device creates an ultrafast laser pulse—on the order of femtoseconds, or one quadrillionth of a second—that's freed from the physical limits endemic to sources of laser light—what laser scientists call laser gain—and the limits of the sources' wavelengths.