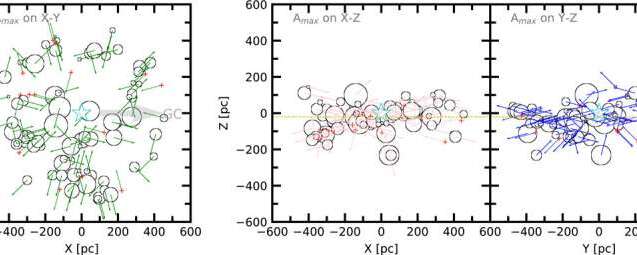 Morphological study of open clusters can provide observational evidence for tracing the formation mechanism of star clusters and help to explore the evolution of star clusters.
The morphology of open clusters on the two-dimensional (2D) projection planes mostly conforms to the core-shell structure. However, whether this layered structure actually exists in three-dimensional (3D) space is not known.
Recently, researchers from the Xinjiang Astronomical Observatory (XAO) of the Chinese Academy of Sciences proposed a rose diagram overlaying method based on Gaia data to study the 3D layered structure of open cluster samples within 500 parsec (pc) near the sun.