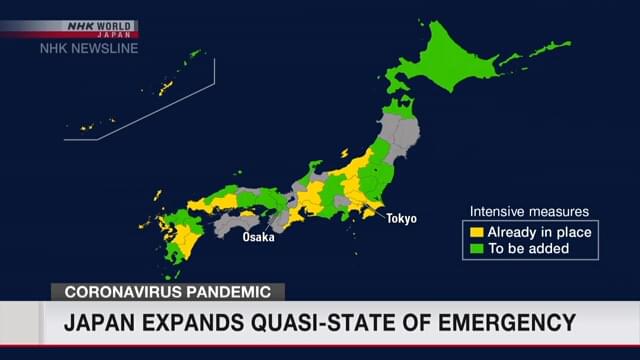 Japan's government is expanding a quasi-state of emergency aimed at containing the coronavirus. Infections are surging nationwide at an unprecedented pace, largely fueled by the Omicron variant.
Officials confirmed more than 60,000 new cases on Tuesday. The figure is a record high. A total of 444 people are in serious condition, up five from the day before.
More than half of Japan's 47 prefectures reported record case counts, including Tokyo.