This is cross-posted from my blog. This milestone by SpaceX is directly relevant to programs by Lifeboat such as the AsteroidShield and SpaceHabitat, and possibly also (eventually) to Space-Based Solar Power.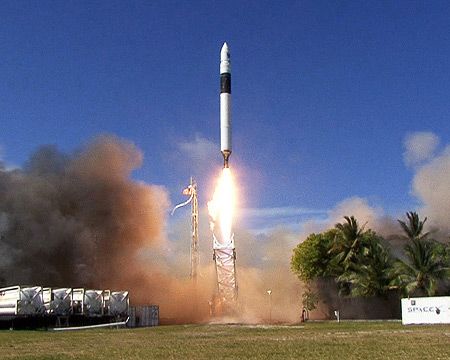 Stars My Destination
After the third try, Elon Musk, the founder of SpaceX, co-founder of Paypal, chairman of SolarCity and chairman of Tesla Motors (beat that resumé!) was interviewed by WIRED about the difficulties of making his space rockets reach orbit:
Wired.com: How do you maintain your optimism?
Continue reading "SpaceX Falcon 1 Rocket Reaches Orbit on 4th Try" »