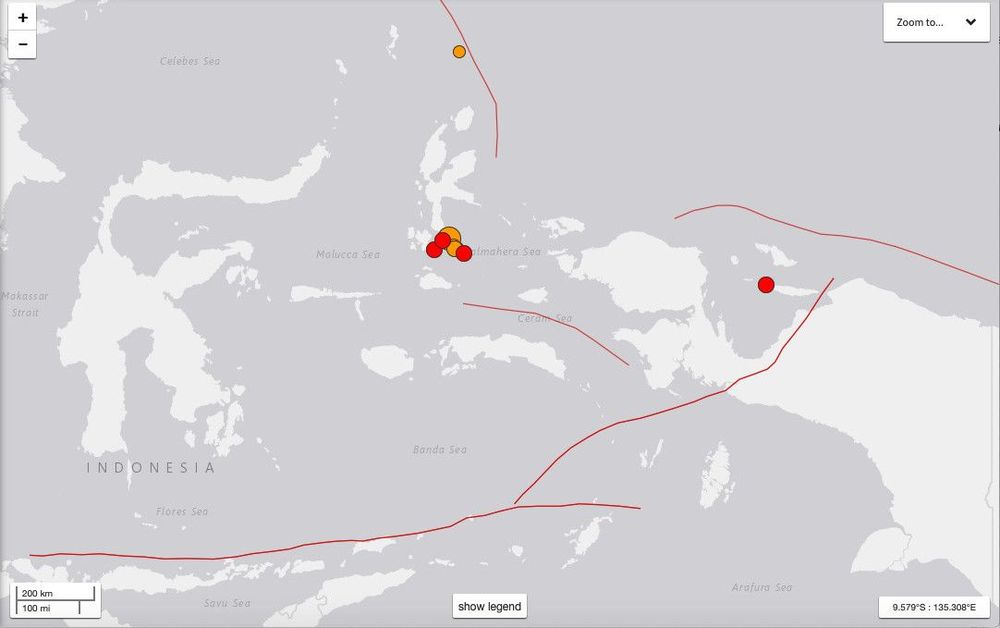 According to the United States Geological Survey (USGS), the quake occurred at 4:10 p.m. Jakarta time or 6:10 p.m. local time, 102 kilometers north-northeast of Laiwui in South Halmahera, at a depth of 10 kilometers.
Based on official information from the South Halmahera Disaster Mitigation Agency (BPBD), the quake was mostly felt in the regency for two to five seconds, prompting people to panic and rush out of their homes.
The BPBD is still assessing the aftermath of the quake.
Continue reading "Powerful 7.3-magnitude quake jolts Halmahera; people rush out homes in panic" »