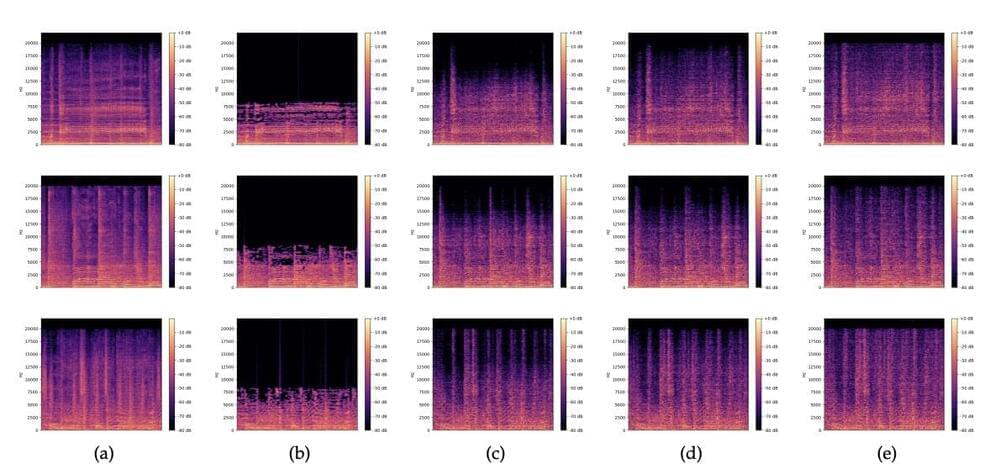 Over the past few decades, computer scientists have developed increasingly advanced technologies and tools to store large amounts of music and audio files in electronic devices. A particular milestone for music storage was the development of MP3 (i.e., MPEG-1 layer 3) technology, a technique to compress sound sequences or songs into very small files that can be easily stored and transferred between devices.
The encoding, editing and compression of media files, including PKZIP, JPEG, GIF, PNG, MP3, AAC, Cinepak and MPEG-2 files, is achieved using a set of technologies known as codecs. Codecs are compression technologies with two key components: an encoder that compresses files and a decoder that decompresses them.
There are two types of codecs, the so-called lossless and lossy codecs. During decompression, lossless codecs, such as PKZIP and PNG codecs, reproduce the exact same file as original files. Lossy compression methods, on the other hand, produce a facsimile of the original file that sounds (or looks) like the original but takes up less storage space in electronic devices.