Greetings to the Lifeboat Foundation community and blog readers! I'm Reno J. Tibke, creator of Anthrobotic.com and new advisory board member. This is my inaugural post, and I'm honored to be here and grateful for the opportunity to contribute a somewhat… different voice to technology coverage and commentary. Thanks for reading.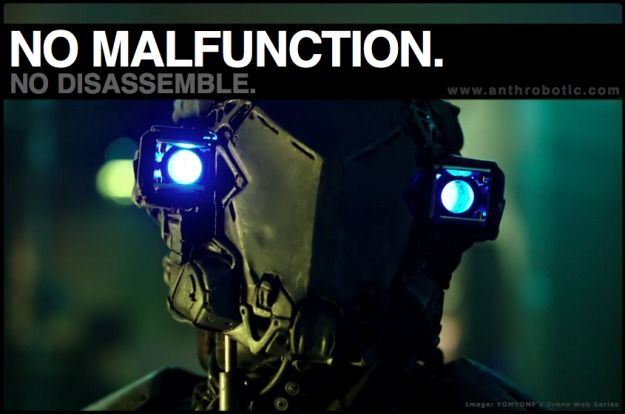 This Here Battle Droid's Gone Haywire
There's a new semi-indy sci-fi web series up: DR0NE. After one episode, it's looking pretty clear that the series is most likely going to explore shenanigans that invariably crop up when we start using semi-autonomous drones/robots to do some serious destruction & murdering. Episode 1 is pretty and well made, and stars 237, the android pictured above looking a lot like Abe Sapien's battle exoskeleton. Active duty drones here in realityland are not yet humanoid, but now that militaries, law enforcement, the USDA, private companies, and even citizens are seriously ramping up drone usage by land, air, and sea, the subject is timely and watching this fiction is totally recommended.
(Update: DR0NE, Episode 2 now available)
Continue reading "The Recurring Parable of the AWOL Android" »