This article first appeared under the title "Techno-Optimists & Pessimists are Brothers in Arms" at Transhumanity.net, where Franco is a contributing editor.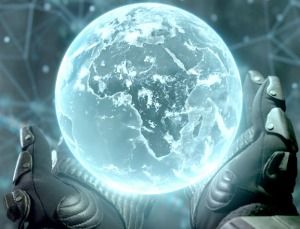 It is all too easy to assume that techno-optimists and techno-pessimists are diametrically opposed. But while they may have different destinations in mind, the road to get there – what they need to do to achieve their respective ends – is a shared one. Techno-optimists, Techno-progressives, Techno-gaians and Techno-utopians express hope and passion for technologies' liberating and empowering potentials, while techno-pessimists are fearful of their dystopic and dehumanizing potentials. Optimists want to spread awareness of the ways in which technology can improve self and society, while pessimists seek to spread awareness of the ways in which technology can make matters worse. Techno-criticism is the neutral middle, where the unbiased study of culture and technology take place, and so should not be confused with Techno-pessimism.
But they both agree on the underlying premise that technologies can and likely will have profoundly transformative effects on self and society. They agree not only that we have the power to shape the outcomes such technologies can foster, that we have the power to affect and to a large extent determine the ultimate embodiment and repercussions of such technologies, but also that such technologies impel us to make concerted efforts towards determining such repercussions and embodiments! It may not look that way from the inside-out, but they are fighting to realize their vision of Humanity's brightest future. Until we reach the day when the majority of humanity has extensively acknowledged the expansive power such transformative technologies hold, Techno-optimists & Techno-pessimists, Transhumanists & Luddites, and Revolutionaries & Revivalists alike are on the same side! Both camps are on a campaign to alert planet earth of the titanic transformations rushing foreforth upon its horizon. Both agree on the underlying potential such technologies hold for changing the world and the self – whether encased as Prized Present or in Pandora's Box – and both are weary for the world to wake up and smell the rising.
And besides, we're all in it together, no? At least Techno-pessimists are thinking about such issues, and putting forth their appraisals. At least they've begun to consider what is at stake. Is a techno-pessimist closer to a Technoprogressive or Transhumanist than one who doesn't take a stance either way is? Maybe.
Continue reading "Techno-Progressives and Neo-Luddites are Brothers in Arms" »