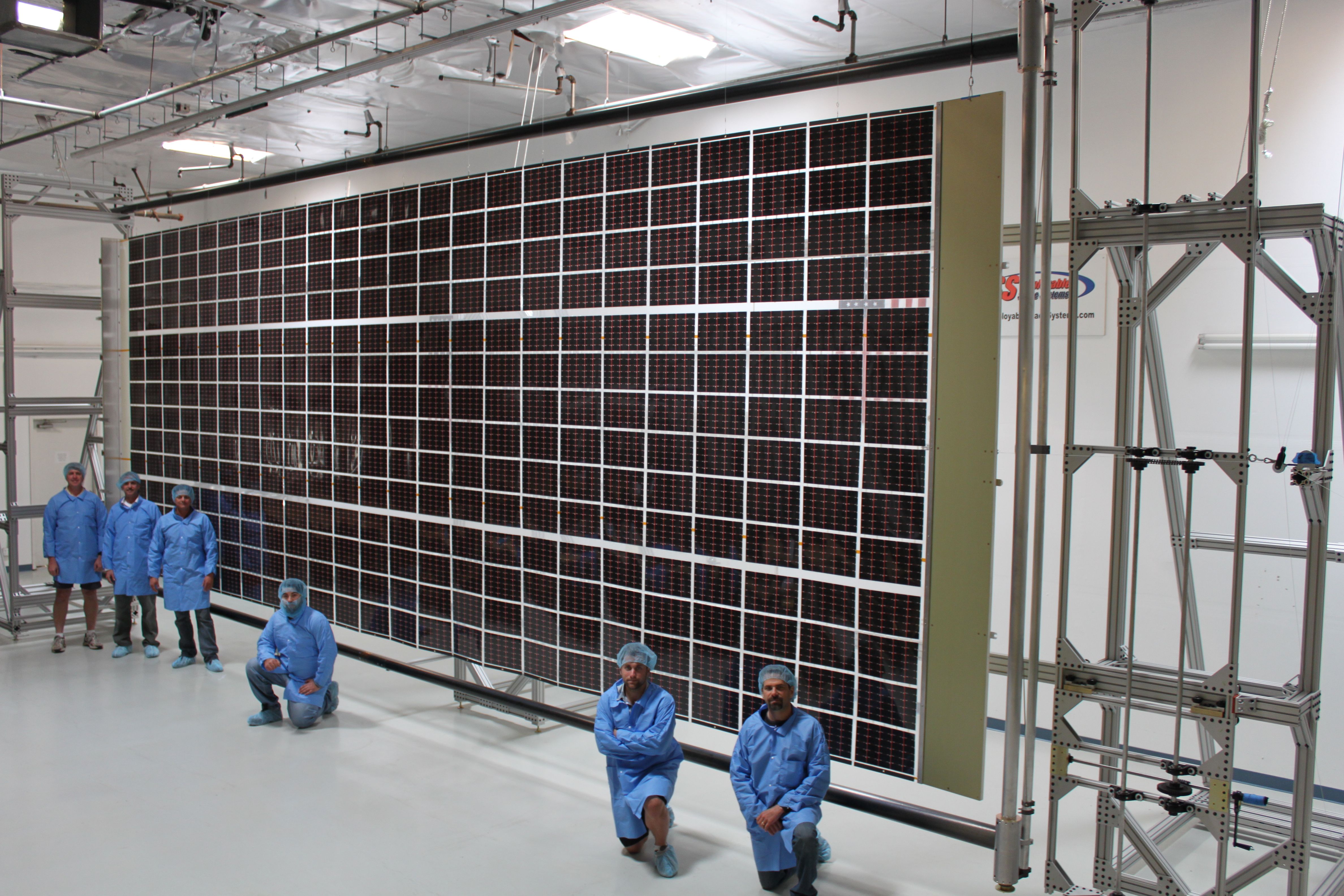 NASA's Space Technology Mission Directorate (STMD) worked with two private firms to develop advanced structures for high power solar arrays that are stronger, lighter, and package more compactly for launch. This technology investment furthers the agency's deep space exploration goals and aids the commercial communications satellite industry, the provider of direct-to-home television, satellite radio, broadband internet and a multitude of other services.
The Roll Out Solar Array (ROSA) is one of the options eyed by NASA that could power an advanced solar electric propulsion spacecraft that makes possible such endeavors as the agency's Asteroid Redirect Mission—plucking a multi-ton boulder from an asteroid's surface, and then maneuvering that object into a stable orbit around the moon for human inspection and sampling.
Tapping into ROSA technology allows the conversion of sunlight into electrical power that drives the ion thrusters of a solar electric propulsion spacecraft. ROSA is expected to enable a number of space initiatives and is a cost-saving plus to transport cargo over long distances beyond the Earth.
Continue reading "Roll Out Solar Array Technology: Benefits for NASA, Commercial Sector" »