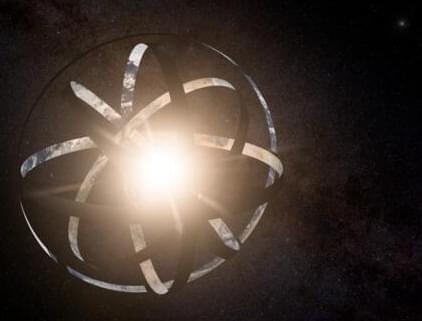 A Dyson Sphere is a megastructure that has not yet been built. Scientists conceive of it as a giant shell that encloses the sun.
Hypothetically, the Dyson Sphere will be lined with mirrors and solar panels that will collect the energy from the sun. This would be an unimaginable amount of energy.
In theory, the Dyson Sphere would be large enough that it could be a habitable place for humans and it would act as an artificial biosphere in the case that Earth's supplies have dwindled. It would be a way to ensure survival for the human race.