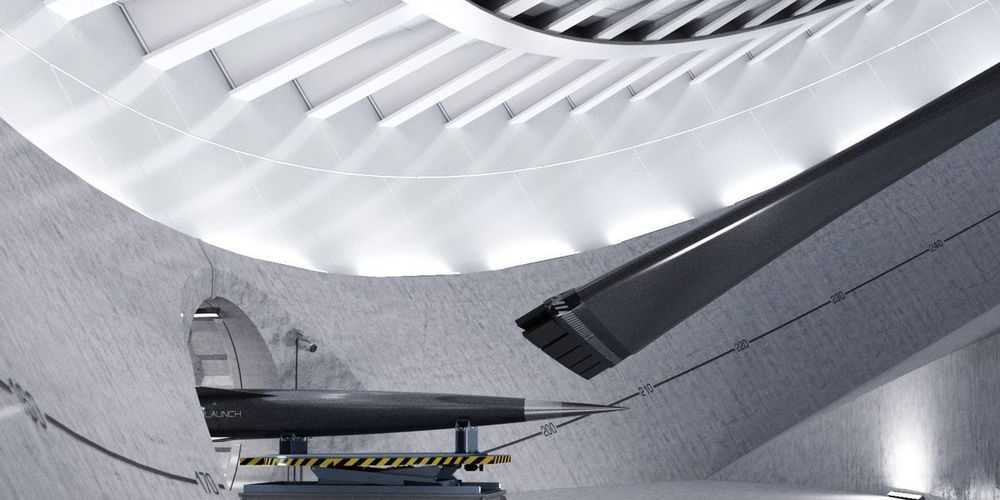 In some biology classes, teachers will place vials of spit into a funny looking contraption and let it spin around the samples until the stringy DNA separates from the rest of the saliva. It's a pretty rudimentary experiment, but it quickly gets to the heart of not only your own genetic material, but also how centrifugal force works: Spinning really fast in a circle creates a force strong enough to push a moving object out and away from the center of its path.
But what happens when that moving object is a rocket that weighs thousands of pounds? We might find out as soon as this year, when a cryptic startup called SpinLaunch starts suborbital test flights of a rocket that is launched using an enormous centrifuge.
Here's the gist: A centrifuge the size of a football field will spin a rocket around in circles for about an hour until its speed eventually exceeds 5,000 miles per hour. At that point, the rocket and its payload will feel forces 10,000 times stronger than gravity. When the centrifuge finally releases the rocket at launch speed, it should, practically speaking, fly through the stratosphere until it fires its engines at the periphery of our atmosphere.