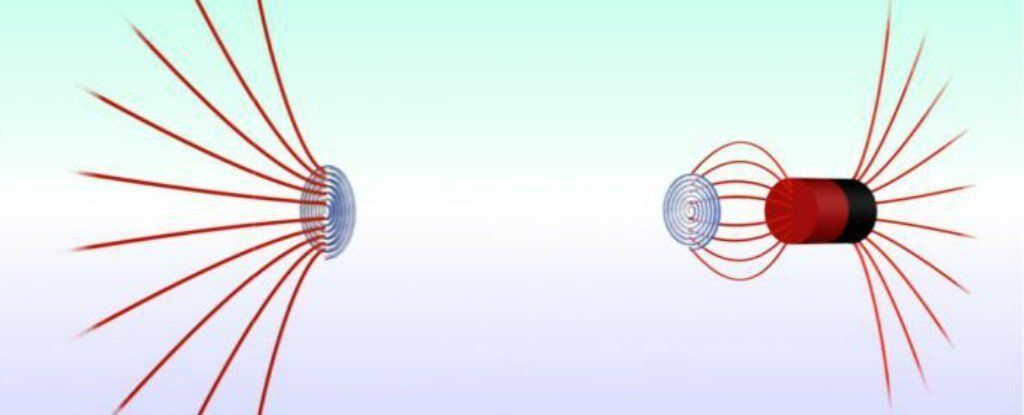 Back in 2015, researchers in Spain created a tiny magnetic wormhole for the first time ever. They used it to connect two regions of space so that a magnetic field could travel 'invisibly' between them.
Before you get too excited, it wasn't the kind of gravitational wormhole that would theoretically allow humans to travel rapidly across space in science fiction TV shows and films such as Stargate, Star Trek, and Interstellar, and it wouldn't have been able to transport matter.
But the physicists managed to create a tunnel that allowed a magnetic field to disappear at one point, and then reappear at another, which is still a pretty huge deal.
Continue reading "A Magnetic 'Wormhole' That Connects Two Regions of Space Was Created in The Lab" »