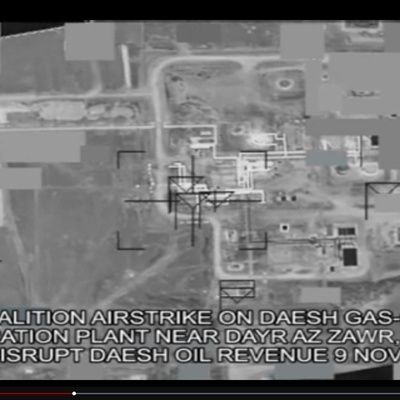 After less than eight months of development, the algorithms are helping intel analysts exploit drone video over the battlefield.
Earlier this month at an undisclosed location in the Middle East, computers using special algorithms helped intelligence analysts identify objects in a video feed from a small ScanEagle drone over the battlefield.
A few days into the trials, the computer identified objects — people, cars, types of building — correctly about 60 percent of the time. Just over a week on the job — and a handful of on-the-fly software updates later — the machine's accuracy improved to around 80 percent. Next month, when its creators send the technology back to war with more software and hardware updates, they believe it will become even more accurate.
Continue reading "The Pentagon's New Artificial Intelligence Is Already Hunting Terrorists" »