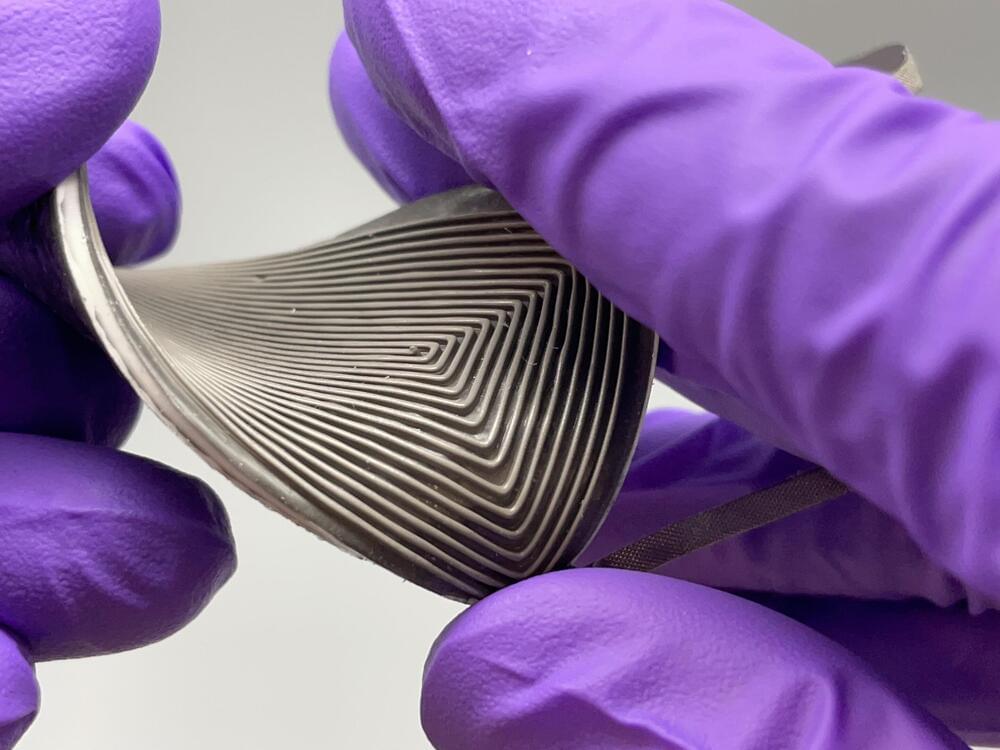 Wearable electronics, from health and fitness trackers to virtual reality headsets, are part of our everyday lives. But finding ways to continuously power these devices is a challenge.
University of Washington researchers have developed an innovative solution: the first-of-its kind flexible, wearable thermoelectric device that converts body heat to electricity. This device is soft and stretchable, yet sturdy and efficient—properties that can be challenging to combine.
The team published these findings July 24 in Advanced Energy Materials.