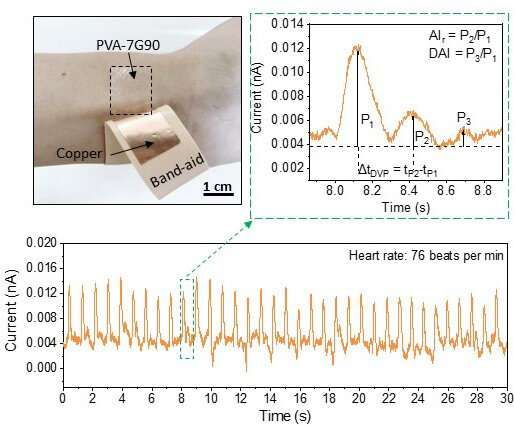 An invention may turn one of the most widely used materials for biomedical applications into wearable devices to help monitor heart health.
A team from Purdue University developed self-powered wearable triboelectric nanogenerators (TENGs) with polyvinyl alcohol (PVA)-based contact layers for monitoring cardiovascular health. TENGs help conserve mechanical energy and turn it into power.
The Purdue team's work is published in the journal Advanced Materials.