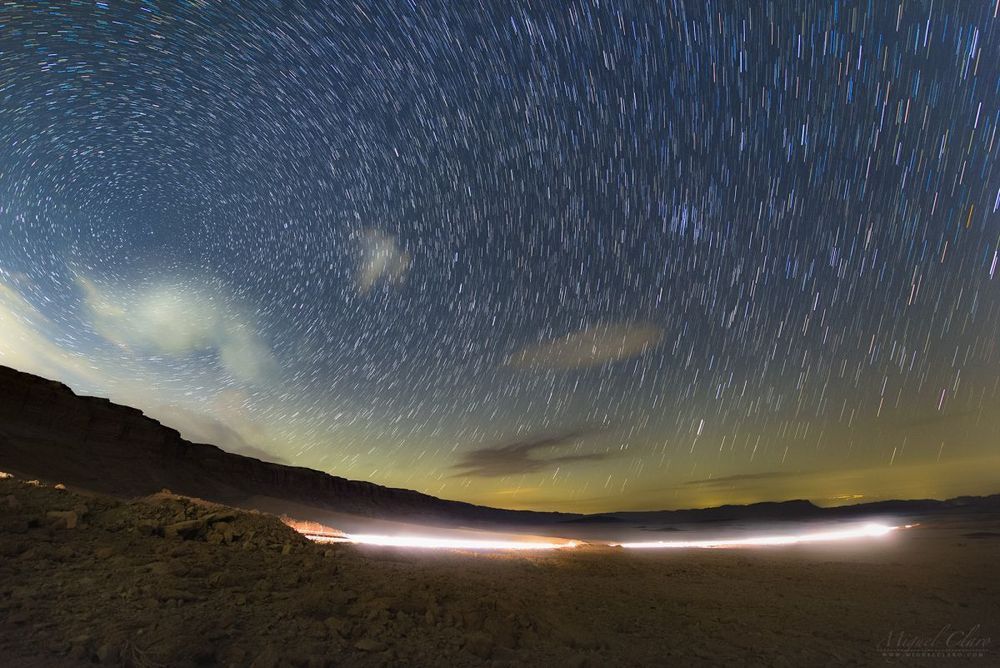 Miguel Claro is a professional photographer, author and science communicator based in Lisbon, Portugal, who creates spectacular images of the night sky. As a European Southern Observatory photo ambassador, a member of The World At Night and the official astrophotographer of the Dark Sky Alqueva Reserve, he specializes in astronomical "skyscapes" that connect Earth and the night sky. Join him here as he takes us through his photograph "Light Trails in Israel Desert."
Star trails circle over Ramon Crater in this long-exposure photo of the night sky over Israel's Negev Desert.
I captured this photo from inside Ramon Crater (also known as Makhtesh Ramon), the world's largest erosion cirque. The Ramon Crater geological formation has nothing to do with a meteor strike, despite its name. Rather, this "crater" formed about 220 million years ago when the ocean that once covered the area dried up. The eroding ocean floor then gave way to the crater-like valley we see there today.