Archive for the 'Cells' tag
Investigators at Harvard Medical School have identified the key cellular mechanisms behind vascular aging and its effects on muscle health, and they have successfully reversed the process in animals.
The scientists used a chemical compound that's an NAD+ booster called NMN which plays a critical role in repairing cellular DNA as well as maintaining cell vitality to test what would happen.
Could reversing the aging of blood vessels hold the key to restoring youthful vitality? If the old adage "you are as old as your arteries" reigns true then the answer is yes, at least in mice.
Continue reading "Harvard Rewinds the Biological Clock of Time" »


Tags: aging, biological, Blood, Cardiovascular, Cells, dermatology, dna, Endothelial Cells, Harvard, Harvard Medical School, healthspan, lifespan, NAD+, NaHS, NMN, Sirtuin1, SITR1
The Neurogenesis Debate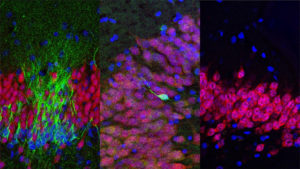 Written by Nicholi Avery
On March 7 2018, a study was published in the highly esteemed journal Nature by an international team of scientists claiming that #neurogenesis starts to rapidly decline in the #human brain as early as 13 years old and becomes undetectable in adults. This rocked the scientific community as there has been a long-established theory that neurogenesis takes place throughout the course of life in the mammalian #brain. Until the 1990s, neurologists were practicing their profession under the doctrine established in the late 19th to early 20th century by the prominent histologist Ramon y Cajal, often referred to as a god of neuroscience;

Tags: anti-aging, Brain, Cells, Circuits, healthspan, Hippocampus, Mammalian, neural, Neurobiology, Neurogenesis, neuron, Plasticity, stem cells