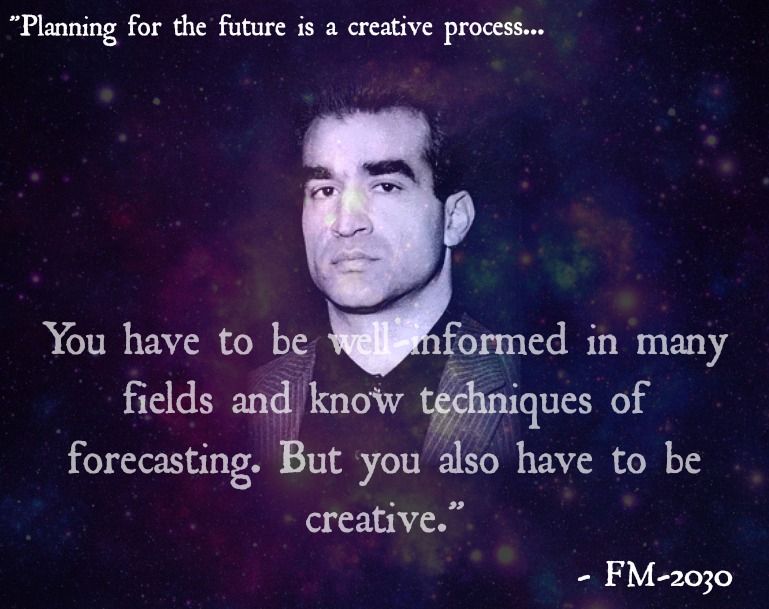 One of the major aspects that can make or break a creative person according to FM-2030 is the environment. In his book "Are You A Transhuman?", he asks the reader to grade their own surroundings: "Does your home environment stimulate innovation — cross fertilization — initiative?"
We bet you can see where this is going.
The answers are, once more, "Often, Sometimes, or Hardly Ever", with "Often being the answer choice that gives you the most points — another 2 to tally up to your score if you're already proving to be more transhumanist that you thought. It might seem obvious, but it's true — environment can play a major role in the stimulation of creativity. FM says that "It is difficult to be precise about creativity — how much of it is inherited and how much is learned." If an environment is one that "encourages free unrestricted thinking… encourages people to take initiatives… open and ever-changing", it is a dynamic environment that can stimulate creativity in an individual.
Continue reading "How Creative Are You? Pt. III — Environment" »