Archive for the 'MIT' tag
MIT has never stood stand still in the presence of change and opportunity. Their Media Lab Currency Initiative is at the forefront of Blockchain and Bitcoin research. With the fracture of the founding core team, MIT stands to become the universal hub for research and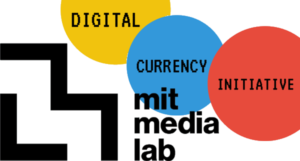 development.
The initiative now has a team of 22 people and at least
seven ongoing research projects, and it nurtures three startups that use cryptocurrencies and the underlying technology in a variety of ways. Blockchain research now sits alongside transparent robots that eat real-world fish, solar nebula research, and other imaginative, futuristic projects in progress at the university.
The initiative has already funded the work of bitcoin protocol developers and has supported research, going far beyond bitcoin—even partnering with Ripple Labs and developing enterprise data projects.
Now, the MIT Media Lab Digital Currency Initiative is working on 3 big Blockchain ideas:
Continue reading "MIT is working on 3 BIG Blockchain Ideas" »


To achieve interstellar travel, the Kline Directive instructs us to be bold, to explore what others have not, to seek what others will not, to change what others dare not. To extend the boundaries of our knowledge, to advocate new methods, techniques and research, to sponsor change not status quo, on 5 fronts:
1. Legal Standing. 2. Safety Awareness. 3. Economic Viability. 4. Theoretical-Empirical Relationship. 5. Technological Feasibility.
In this post I will explore Economic Viability. I have proposed the Interstellar Challenge Matrix (ICM) to guide us through the issues so that we can arrive at interstellar travel sooner, rather than later. Let us review the costs estimates of the various star drives just to reach the velocity of 0.1c, as detailed in previous blog posts:
Interstellar Challenge Matrix (Partial Matrix)
Note Atomic Bomb numbers were updated on 10/18/2012 after Robert Steinhaus commented that costs estimates "are excessively high and unrealistic". I researched the topic and found Project Orion details the costs, of $2.6E12 to $25.6E12, which are worse than my estimates.
Continue reading "The Kline Directive: Economic Viability" »


Tags: Accountants, Ad Astra Rocket Company, Alone in the Void, Antimatter Drive, Antimatter Propulsion, Atomic Bomb, Atomic Bomb Pulse Detonation, CERN, CFO, Conventional Rockets, DARPA, Everly Brothers, Feasibility Matrix for Interstellar Travel, FMIT, Gallium Arsenide, high electron mobility, ICM, Interstellar Challenge Matrix, interstellar exploration, interstellar propulsion, Interstellar Travel, MIT, Orbital Sciences Corp, Planetary Resources, Prof Frank Adams, Pulse Detonation, Quantum Foam, Robert Steinhaus, SBH Propulsion, silicon wafers, Small Black Hole Propulsion, Small Black Holes, SpaceX, The Kline Directive, Theory of Everything, Time Travel, TOE, Virgin Galactic