Archive for the 'ocean' tag
"Living Breakwaters is a comprehensive design for coastal resiliency along the Northeastern Seaboard of the United States and beyond. This approach to climate change adaptation and flood mitigation includes the deployment of innovative, layered ecologically-engineered breakwaters, the strengthening of biodiversity and coastal habitats through "reef streets", the nurturing and resuscitation of fisheries and historic livelihoods, and deep community engagement through diverse partnerships and innovative educational programs. The transformative educational dimension amplifies impact to the next generation of shoreline stewards while leveraging the expertise of the members of the SCAPE Architecture team, who are making groundbreaking inroads into state and federal agencies, setting new precedents for multi-layered and systemic approaches to infrastructure planning."
LINK: Governor Cuomo Announces Living Breakwaters Project Launch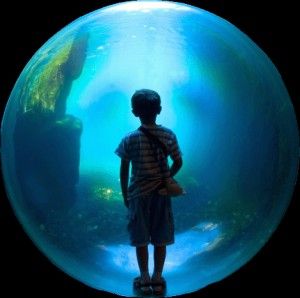 There is a real power in the act of physically moving. In so doing, each and every morning I can escape the cacophonous curse of the ubiquitous ESPN in the gym locker room. I toss my bag in my locker and immediately escape to the pure, perfect, custom designed peace of my iPod's audio world. I also well remember the glorious day I moved away from the hopelessness of my roommate's awful sub-human, sub-slum stench and into my own private apartment. The universe changed miraculously overnight. I think you can get my drift. The simple act of moving itself can be powerfully transformational. Sometimes, there is not enough bleach and not enough distance between the walls to have the desired effect. Physically moving is quite often the only answer.
As we consider transhumanist societies, such transitional power is certainly the result by many magnitudes. My team has been engaged in developing the first permanent human undersea settlement over the past few decades. In this process we have had the distinct advantage of planning profoundly transhumanist advances specifically because of the advantageous context of relative community isolation. Further we have the benefit of deriving change as a community necessity — as a psychological and cultural imperative for this degree of advanced cultural evolution. It is a real kind of powerfully driven societal punctuated equilibrium that can be realized in few other ways.
In moving into the oceans, the submarine environment itself immediately establishes the boundary between the new, evolving culture and the old. While the effect and actual meaning of this boundary is almost always overrated, it is nonetheless a real boundary layer that allows the new culture to flourish sans the interferences or contamination from the old. Trying to accomplish transhumanist goals while culturally embedded is far more difficult and far less persuasive to those who must undergo dramatic change and for the transformation to actually take hold and survive generationally. But in a new, rather isolated environment, the pressure to evolve and integrate permanent change is not only easier, it is rather expected as a part of the reasonable process of establishment.