SpaceX launching again this week, if all goes as planned.
SpaceX is at it again. Love it or hate it, Starlink is growing again. The company is getting ready to launch the next batch of 60 satellites into orbit in just a few days. The original launch was postponed until after the successful launch of the crew dragon Demo-2 mission for NASA.
Now that the astronauts successfully docked with the International Space Station, SpaceX turns its focus back on Starlink. This launch, originally planned to launch before the Crew Dragon Demo-2 mission, now looks promising for a launch this week.

The constellation consists of thousands of mass-produced small satellites in low Earth orbit adds up quickly. Each Falcon 9 launch gets packed full of sixty Starlink satellites. 60 satellites neatly fit in both size and mass limitations of the Falcon 9's reusable configuration. Elon's company delivered more than 420 satellites into orbit to date.
SpaceX now plans to loft the next batch into space Wednesday around 9:25 p.m. EDT. Visitors at the Cape Canaveral's Complex 40 launch pad should be able to witness the launch so long as the weather holds out… and the weather is looking promising.

A one-hour launch window for the Starlink mission opening at 8:55 p.m. EDT (0055 GMT). If the launch gets scrubbed, SpaceX will cycle again for another attempt. The prior attempt at launch got scrubbed because of Tropical Storm Arthur and the associated high winds. As an additional complication for SpaceX launches, the rough seas in the recovery area where SpaceX's drone ship waits made a landing of the Falcon 9 risky.
Worries from Astronomers: Starlink changes the night sky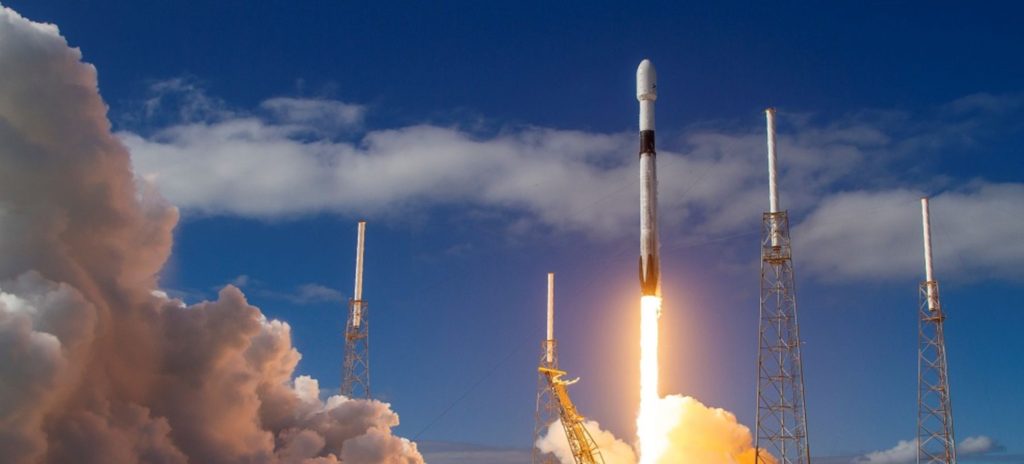 This mission debuts a novel Starlink satellite not seen before. SpaceX, in response to concerned astronomers, includes additional features to reduce reflectivity. A new sunshade visor should help reduce the reflection of light and spoiling the night sky for astronomers.