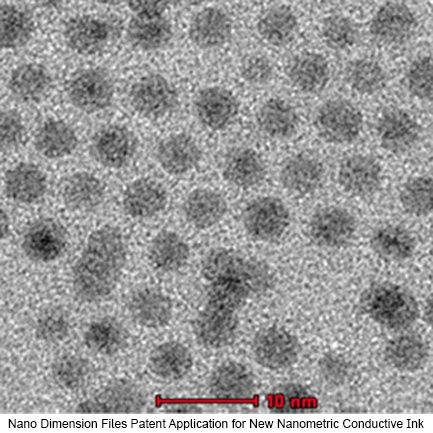 New ink for printers to improve speed and conserve ink. I know a few legal and accounting firms that would love this.
---
Nano Dimension Ltd has announced that its wholly owned subsidiary, Nano Dimension Technologies, has filed a patent application with the U.S. Patent and Trademark Office for the development of a new nanometric conductive ink, which is based on a unique synthesis.
The new nanoparticle synthesis further minimizes the size of the silver nanoparticles particles in the company's ink products. The new process achieves silver nanoparticles as small as 4 nanometers.
Nano Dimension believes that accurate control of nanoparticles' size and surface properties will allow for improved performance of the company's DragonFly 2020 3D printer, currently in development. The innovative ink enables lower melting temperatures and more complete sintering (fusing of particles into solid conductive trace), leading to an even higher level of conductivity.
Read more