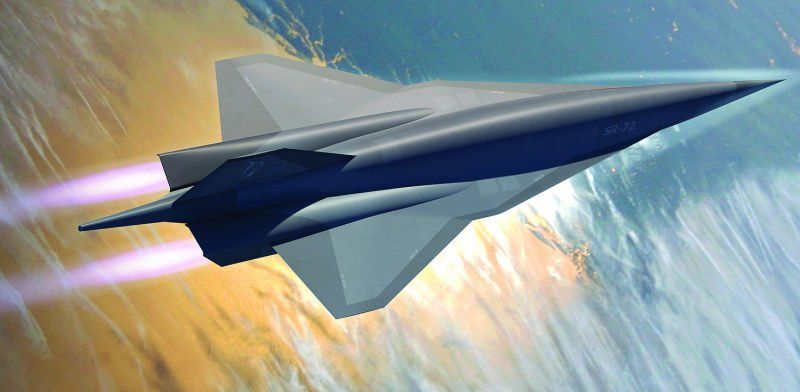 A subscale demonstrator of the SR-72 hypersonic spyplane was reportedly spied at Lockheed's facilities in California.
A proposed hypersonic reconnaissance and strike aircraft, the SR-72 would serve as a replacement for the famed SR-71 Blackbird, which was retired by the Air Force back in 1998. The SR-71 Blackbird could fly at 2200 mph (over 3 times the speed of sound).
Lockheed has said they are working on a combined-cycle engine. It uses both a turbine and a scramjet to achieve hypersonic speeds. Lockheed Martin is testing Aerojet Rocketdyne from 2013 to 2017. Two combined-cycle engines are planned to power the SR-72, which is designed to be about the same size of the SR-71 and could achieve first flight in the late 2020s.
Read more