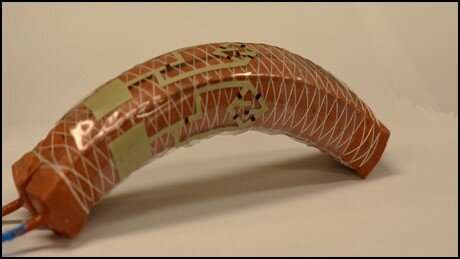 In work that combines a deep understanding of the biology of soft-bodied animals such as earthworms with advances in materials and electronic technologies, researchers from the United States and China have developed a robotic device containing a stretchable transistor that allows neurological function.
Cunjiang Yu, Bill D. Cook Associate Professor of Mechanical Engineering at the University of Houston, said the work represents a significant step toward the development of prosthetics that could directly connect with the peripheral nerves in biological tissues, offering neurological function to artificial limbs, as well as toward advances in soft neurorobots capable of thinking and making judgments. Yu is corresponding author for a paper describing the work, published in Science Advances.
He is also a principal investigator with the Texas Center for Superconductivity at the University of Houston.